Jesus said, "Let the little children come to me..."
At Highland Baptist Church, we believe that it is a God-given role of all parents to be the primary disciple-makers of their children, and it is role of the church to equip parents to that end. The Kids Ministry of HBC, which encompasses Birth to 5th Grade, is designed to come along side parents at the different stages of your child's development and love them, serve them, and teach them the truths of God's Word, while simultaneously providing resources for parents/guardians to continue those efforts in the home.

For your child's safety, anyone who serves in any capacity of our Kids Ministry is
required to have an up-to-date background check on file.
Click the link below to create a free account for your child/children and register them for Highland's new "Child Check-In" protocol for Kids Sunday School and KidzWorship.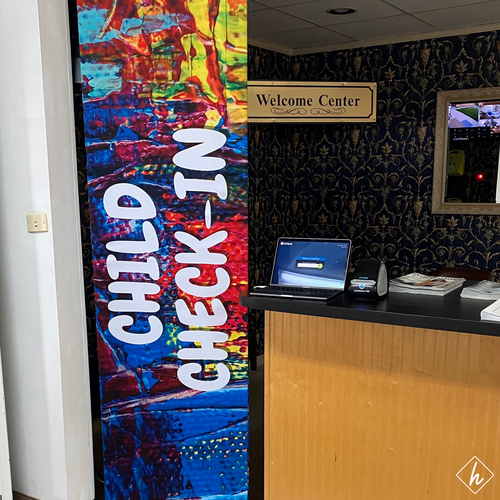 How Can We Serve You & Your Kids?
Every Sunday Morning
Beginning at 9:15am
Every Sunday Morning
During our Morning Worship Service
We value the biblical call for parents
to disciple their kids
Sunday Evenings Beginning Sept. 12th
At 5:00pm
Highland offers secure, child-friendly, age-graded classes for all children birth to 5th grade. To view what classes are available and where they meet, visit our "Discipleship" page by clicking
HERE
.
KidzWorship is a weekly large group gathering of all of our children, PreK through 5th Grade for worship, biblical teaching, activities and games led by Pastor Ryan in the HBC Fellowship Hall.
Our desire is to equip Christian families with the tools and resources they need to disciple their children. We offer multiple resources for parents to invest in their children's spiritual formation.
Our Children's Choir and TeamKID ministry on Sunday evenings is designed to disciple your child, Pre-K to 5th Grade. Click
HERE
to sign your child/children up for this awesome ministry!
We'd love to hear from you. Fill out the form below to get started.